"If a company is not innovative, it is not sustainable".
Antiba's excellence derives from the research of new technical and product solutions and constant innovation.
Discussing inside and outside the company to find more efficient and less impactful solutions is the way work is conceived and conducted inside Antiba.
The innovative machines, the new processes, and the state-of-the-art structures are all derived from this mindset. Challenges and projects are enthusiastically welcomed in the company, and this desire to step up our work influences our employees and suppliers and fascinates our customers.
In Antiba, challenges are meant to be overcome.
At the core of the research and prototyping of new articles is the experimental tannery, a department dedicated exclusively to the experimentation of new chemical products and the development of new articles in conjunction with our customers.
Testing drums, spurts, a robot customized for Antiba, and a plotter for digital printing are at the service of the highly qualified personnel of this department.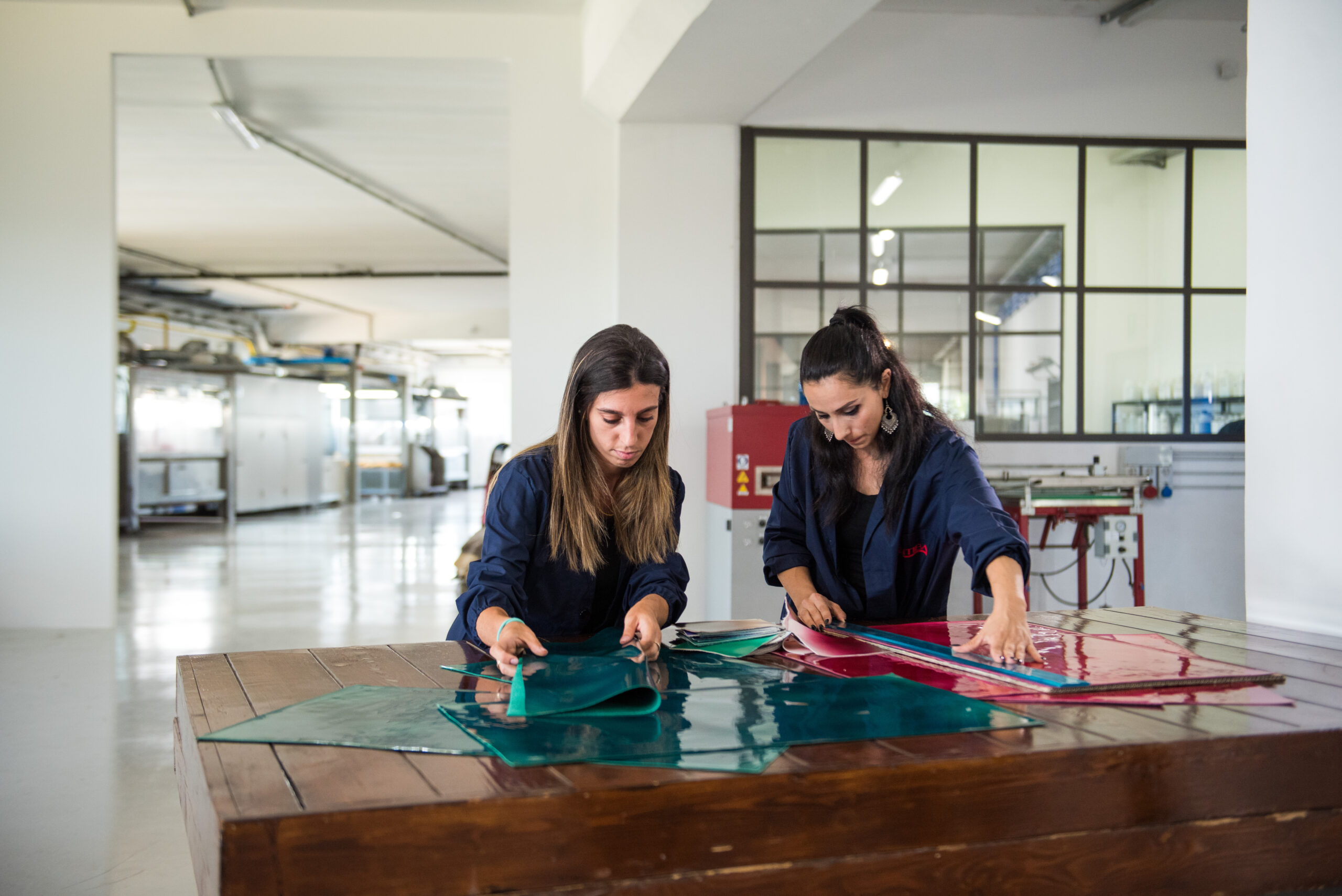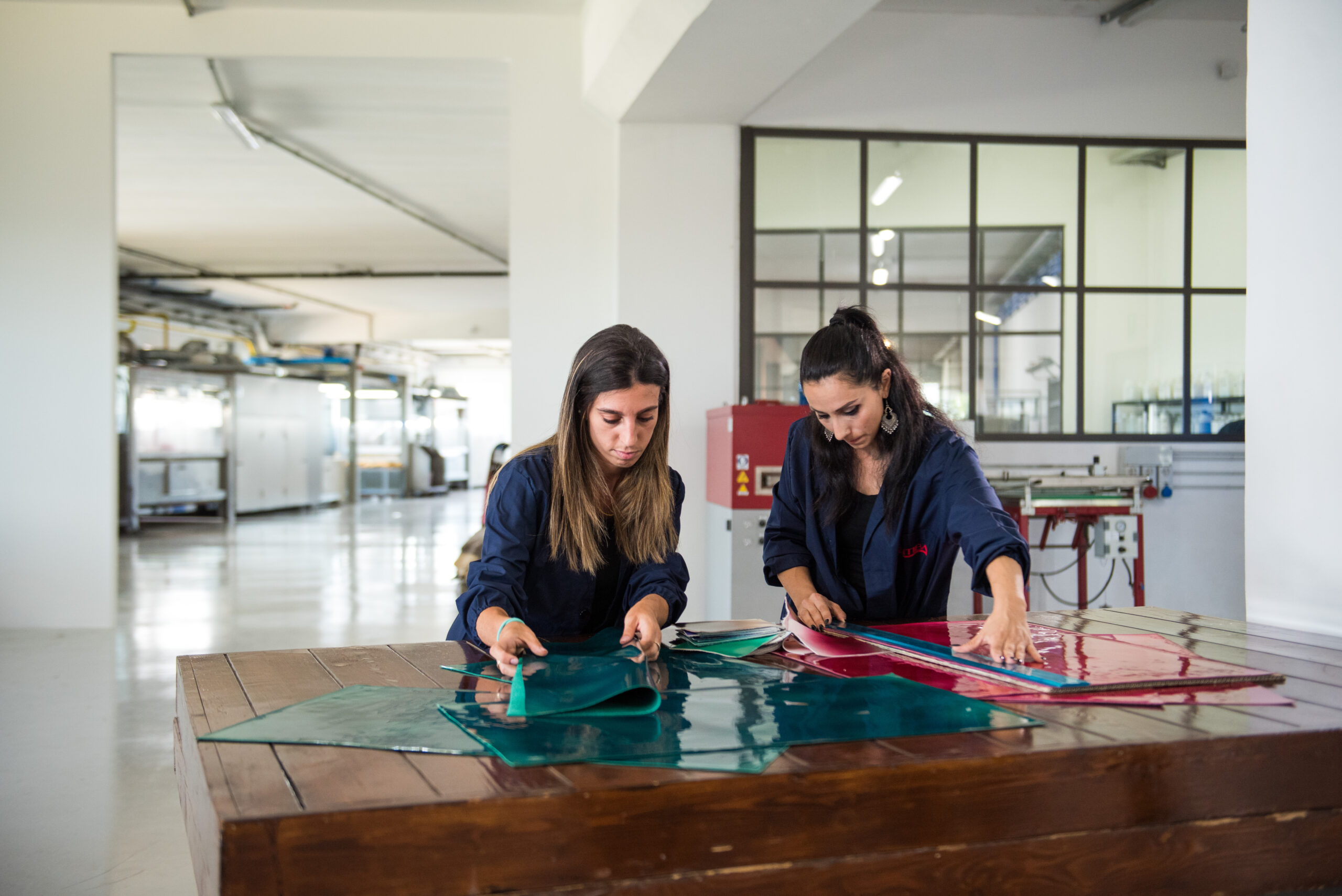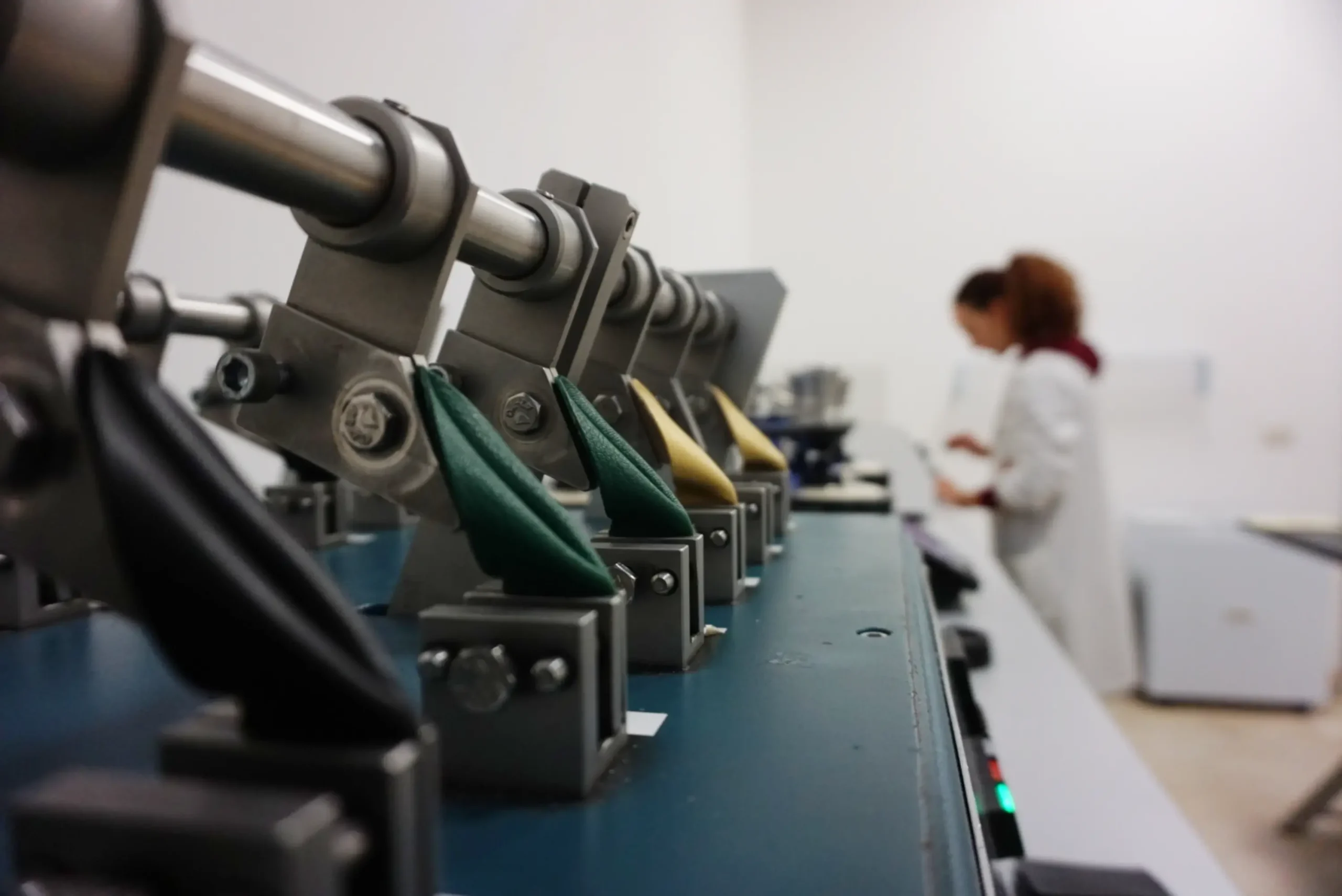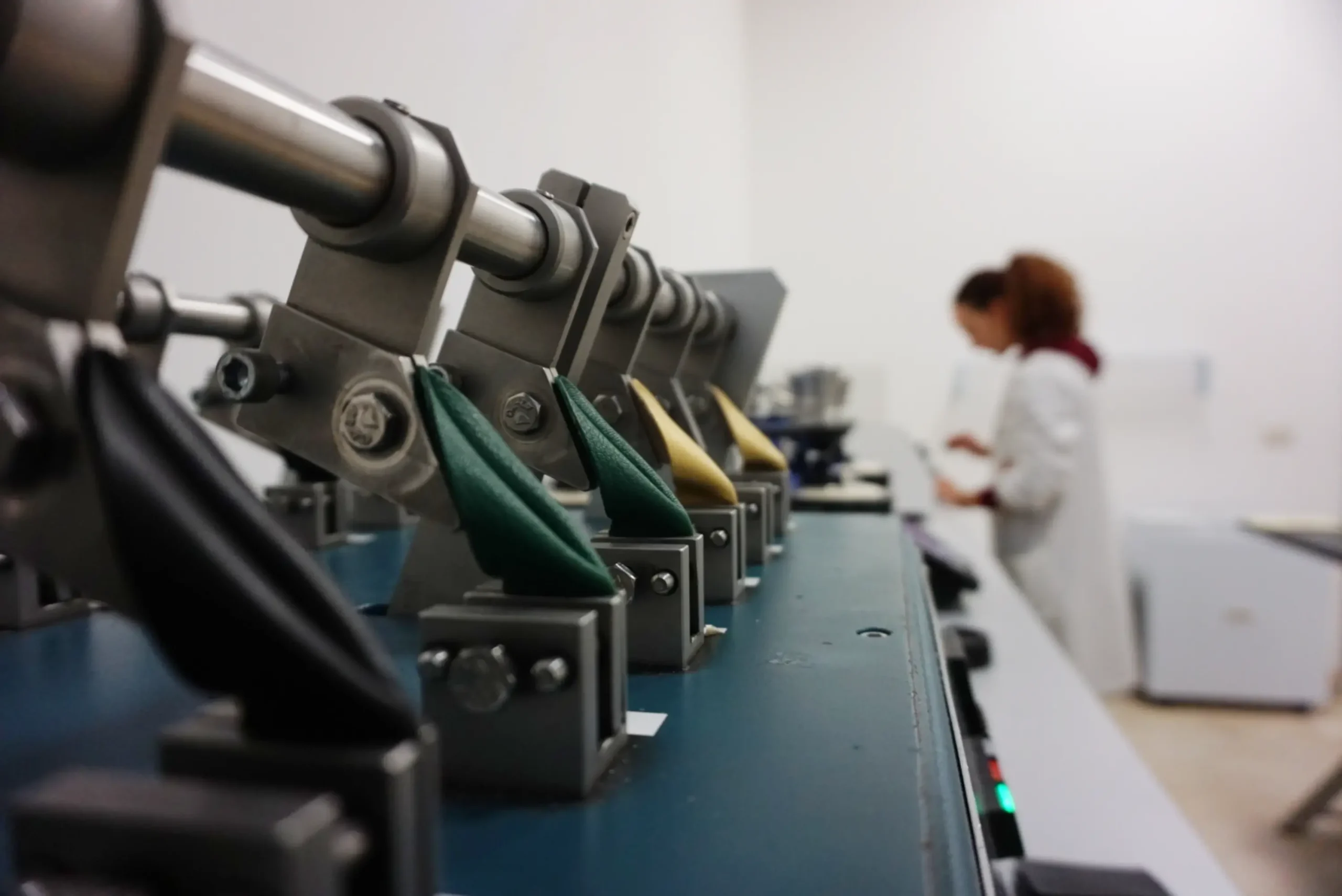 The laboratory is equipped with cutting-edge tools and machinery to perform tests on materials and chemical products.
The activities allow the company to control the ongoing production and all batches of chemical products used. The laboratory is at our customer's disposal to verify the behavior of the materials.
All operations taking place inside the laboratory are conducted following internal quality procedures. The CTC certificate achieved in 2022 approves our laboratory and it is a testament to the professionalism and expertise of the personnel working in it.
The laboratory team has defined and put in place an efficient chemical management system, the bases of which is a transparent communication of the potential dangerous chemical substances present in the products used. In order to promote such transparency, the company has outlined a detailed Environmental Policy for Chemical Management that is shared will all stakeholders anytime it's updated. In addition, Antiba has decided to participate in the ZDHC (zero discharge of hazardous chemicals) international project, by registering in the ZDHC gateway platform and adopting as reference the ZDHC MRSL (V. 3.1) as MRSL (manufacturing restricted substances list).
"Quality means satisfying the customer's needs and exceeding their own expectations by continuing to improve"
This is exactly Antiba's mission: to be a reference point in the leather industry, with top-quality products that reflect the customer's needs. Since 2000, the Antiba tannery equipped itself with an in-house laboratory, certified by its customers and third-party institutions, which allows it to quickly perform the required test both in the sampling and in the production phases, to monitor the material's quality level and performance.
Antiba's quality management system is certified by UNI EN ISO 9001 since 1997, as an additional guarantee of the high service and product level offered by our company.
QUALITY, ENVIRONMENTAL, AND SOCIAL RESPONSIBILITY POLICY