Antiba tannery is present in the tanning district of Santa Croce sull'Arno from 1987. Founded to design, produce, and sell chrome and vegetable-tanned leather, Antiba represents the pinnacle of leather quality in the luxury market.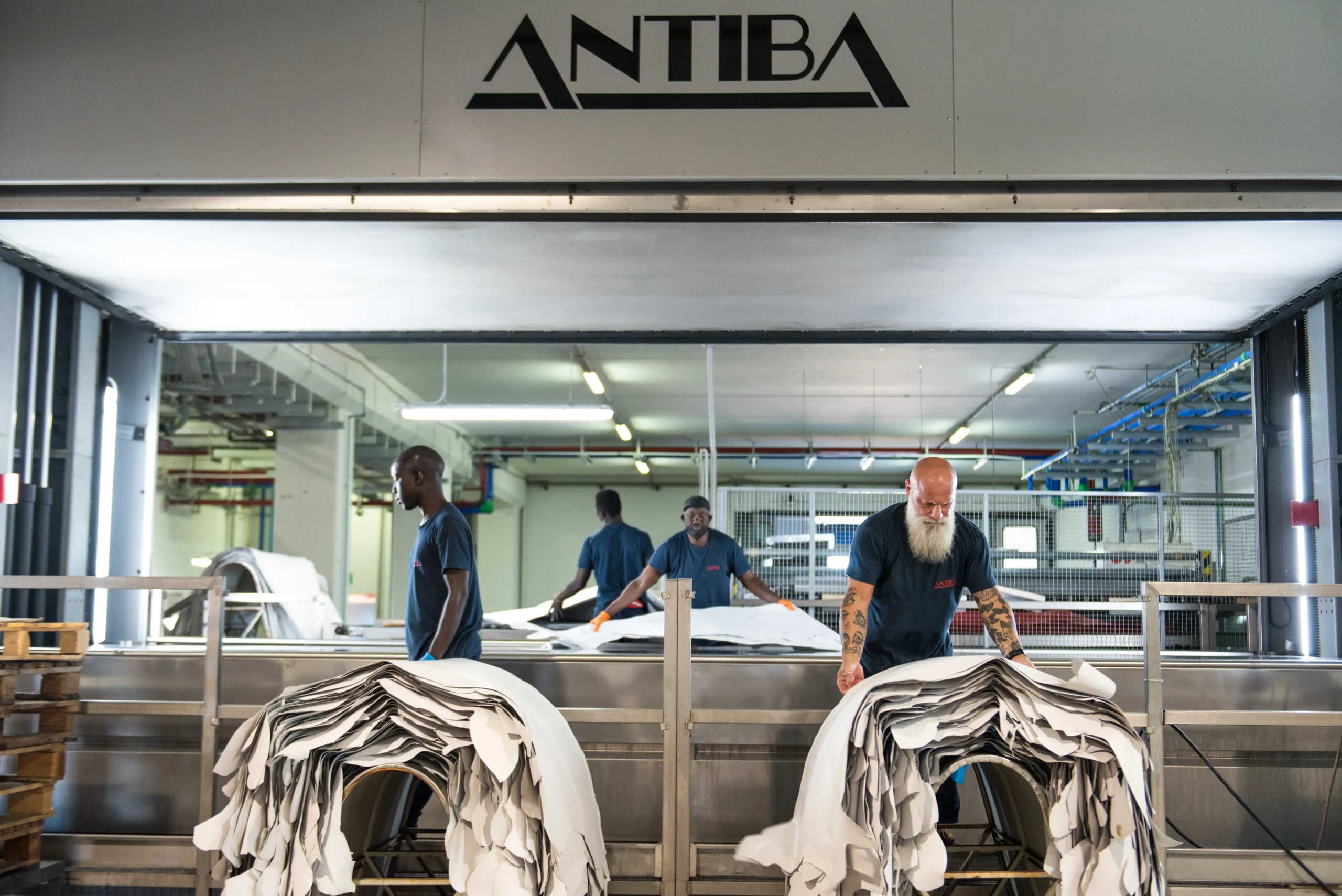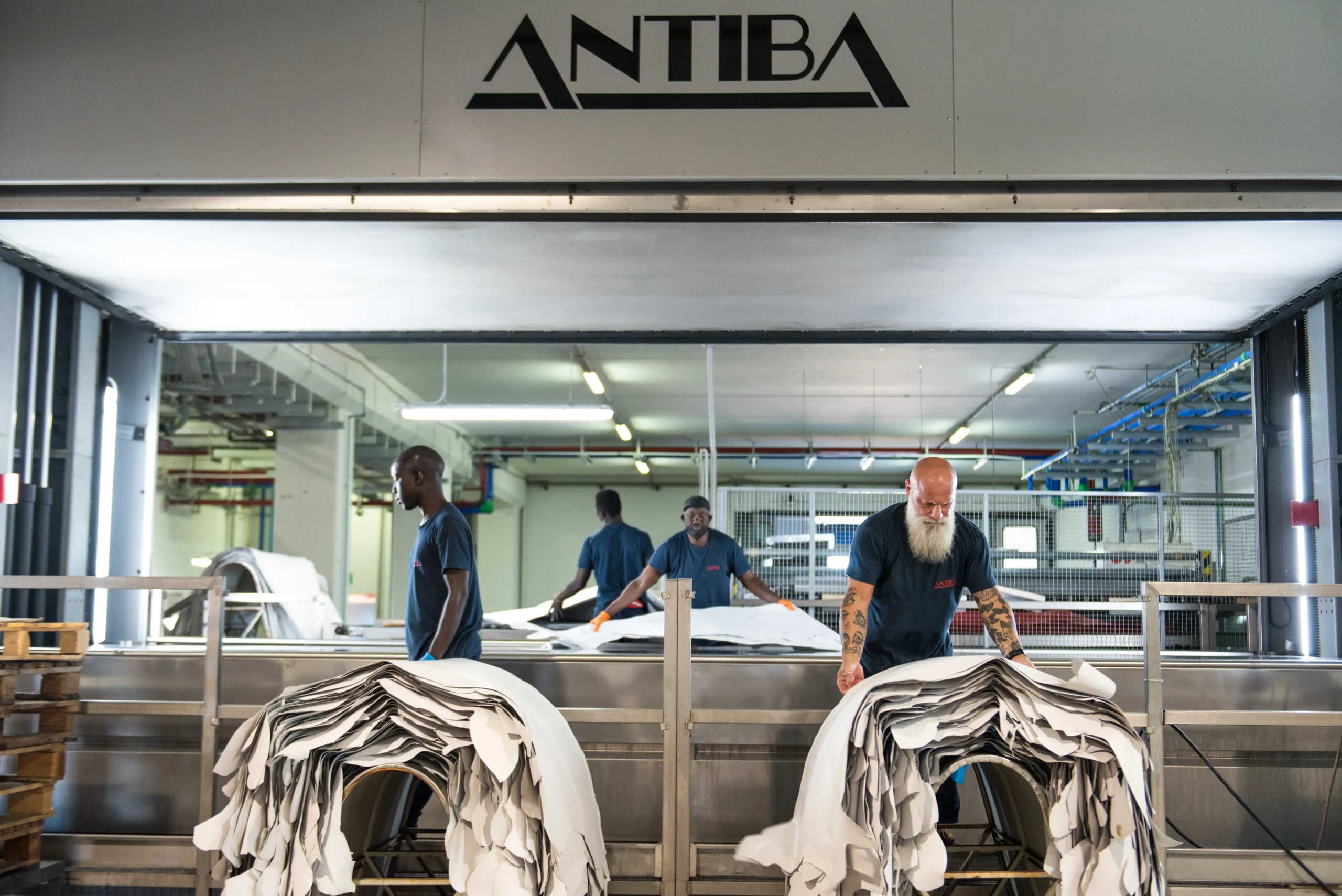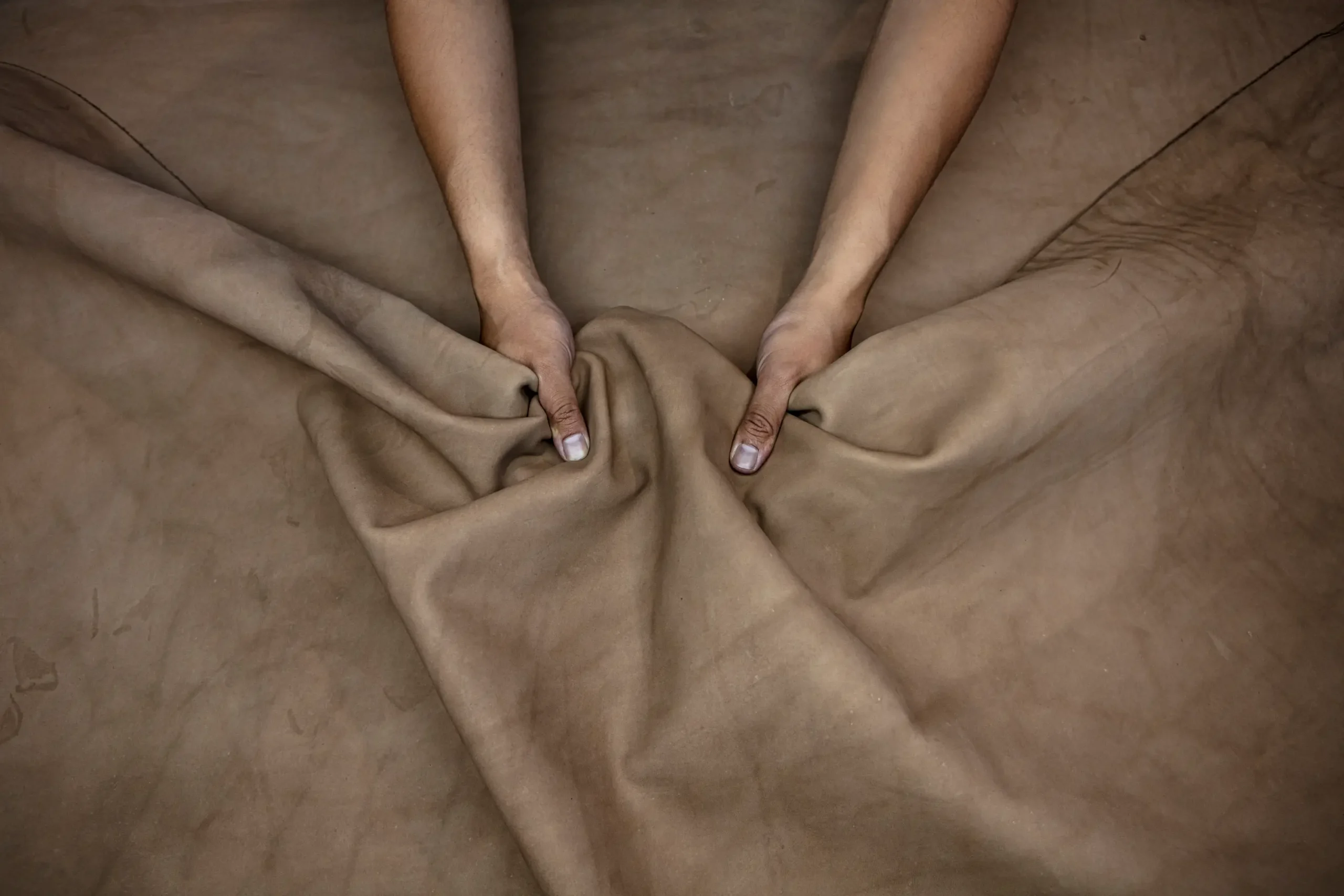 Antiba's history starts in the early '50s, when Mario Balducci, together with other associates, founded Gruppo Arno in the district of Santa Croce, near Pisa. The biggest innovation in the tanning industry of that time was due to his revolutionary ideas and foresight. At the end of the '80s, his sons Graziano and Paolo continued their father's work by founding Antiba, a company that developed and produced goat skins for footwear at the beginning, and then leather goods.
In the '90s, the Balducci brothers focused on developing the supply chain in India, a long process that eventually turned out to be a strength and turning point for the company. At the same time, they expanded the commercial offer with calf and patent leathers along with vegetable-tanned goat skins. This diversification strategy proved to be rewarding and allowed Antiba to regularly increase leather goods production.
To this day, the tannery is internationally renowned as an industry leader thanks to the union between tradition, innovation, and eco-design of its products. The experience is deeply rooted in the tradition of the Santa Croce district, and, over time, it has been enriched with constant process innovation and attention to sustainability. These values have enabled Antiba to become a dynamic company with a legacy of experience and expertise, capable of winning important challenges in a highly competitive market.
The Main Milestones of Our Journey
CONCERIA ANTIBA SPA
Paolo and Graziano Balducci founded the company
THE PRIME INTERNATIONAL INDIAN COMPANY IS FOUNDED
Prime International Tannery was founded in Ranipet (Tamil Nadu), India. The goal is to buy raw hides directly on site in order to control the supply.
PRIME INTERNATIONAL
Prime International expands and starts to work directly in the Chinese market.
ANTIBA EXTENDS ITS ACTIVITY INTO THE LEATHER GOODS INDUSTRY
Up until 2009, Antiba almost exclusively sold finished leather for footwear. From 2010 on, sales of finished leather for leather goods market have increased to the point of accounting for 80% of the total turnover.
FOUNDING OF VERTIGO LEATHER LTD.
In India, a new company is founded in partnership with a historical Indian family working in the rawhide market. This coalition allows to select the best suppliers and grants control over the whole raw material supply chain.
ACQUISITION AND DEVELOPMENT OF ALT FINISHING LINE
Aiming at developing a segment for calf skins, huge investments were made to introduce ALT finishing line (advanced leather technology).
FOUNDING OF ART COMPANY
A strategic partnership with Russo di Casandrino S.p.a. Company processing lambskins, where Antiba's know-how was added and valorised.
VERTICAL INTEGRATION IN THE INDIAN MARKET BEFOREHAND
The opening of the new Marchino tannery strengthens our strategy to fully control the raw material supply chain.
OPENING OF THE NEW FACILITY IN PONTE A EGOLA
Our new production facility opened in Ponte a Egola. This investment allowed the company to take a huge leap forward, becoming a fully interconnected and modern tannery at all levels.