Antiba was founded in 1987 as a tannery specializing in goat skin production. Over the years, the company has always internalized all the production processes with the goal to guarantee a consistent quality level and flexibility when offering both classic and fashion leathers.
Antiba has established itself as a leader in the production of goatskins. Since 1992, it included patent calf skins in its catalog, soon ranking itself as a reliable and loyal supplier for important luxury brands to this day.
Following its experience in the calf supply market, in 2015 Antiba decided to invest in a new finishing technology called ALT (Advanced Leather Technology), which allowed it to further differentiate the offer of finished leathers.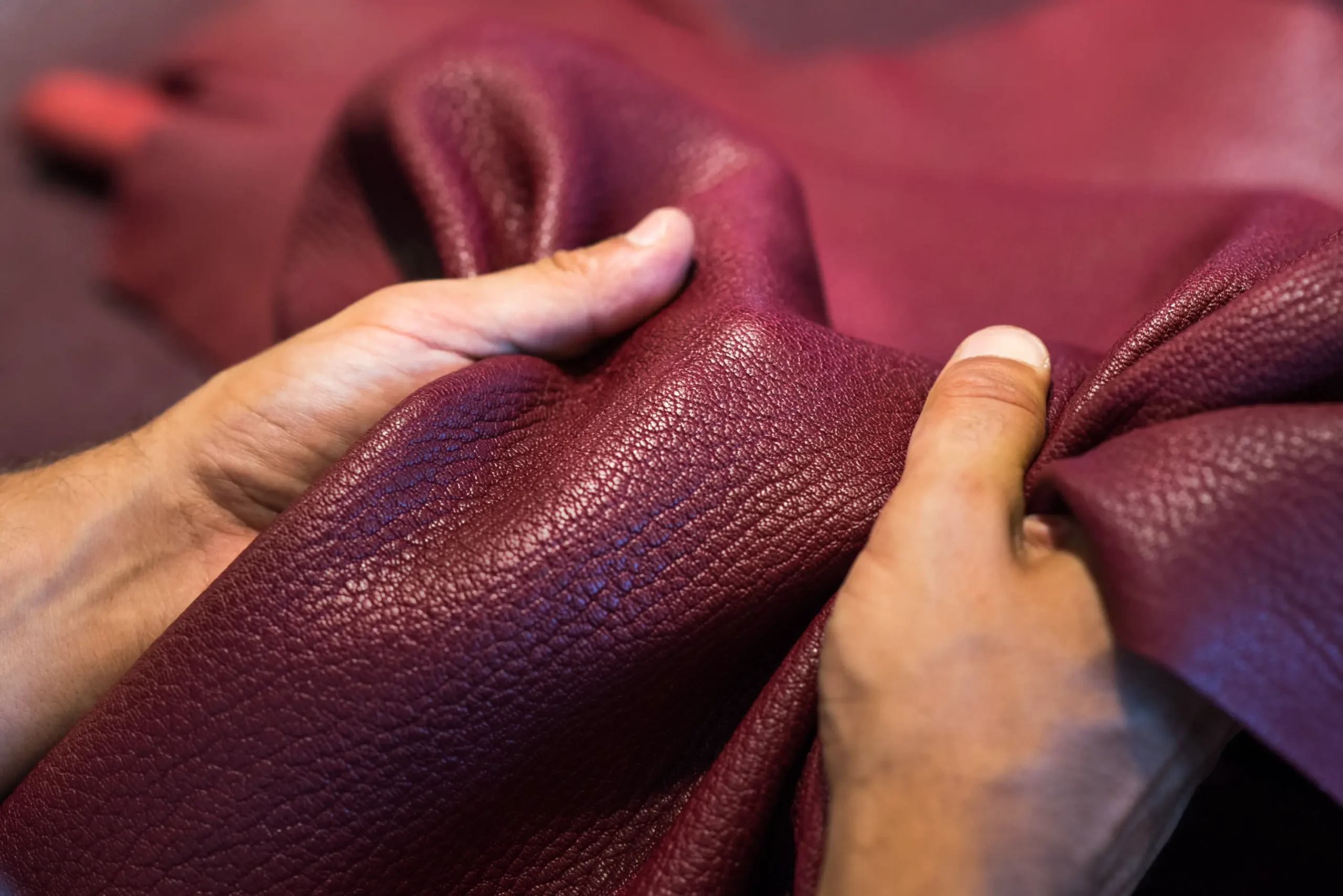 Antiba is known for producing madras goat leather, so called because of its origin, the ancient Madras (today Chennai, India), where it is tanned using vegetable tannins, especially the myrobalan. From this ancient, traditional, and sustainable tannage, it is possible to make metal-free products for footwear and leather goods.
Over time, Antiba's selling offer has included chrome-tanned calfskin to make elegant articles for luxury brands.
The company, which started as a tannery specializing in goat skins, chose to differentiate the production with half-calf manufacturing, which comes from accurately selected suppliers in order to ensure that the material has highly qualitative and technical performance for footwear and leather goods.
Product customization is at the core of our work.
Each leather comes from an accurate study and sharing of materials that turn into unique articles, with specific colors and features to meet the fashion needs of the final customer.
For this reason, the machines inside the experimental tannery, including a plotter for graphic printing and a robot, are well suited to enrich the offer of highly customized leathers.